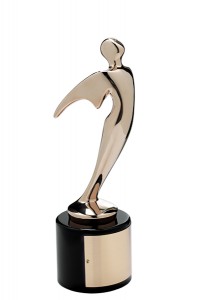 The corporate video Hard stuff Done Right is a winner in the 34th annual Telly Awards.  The Telly's are the premier award honoring outstanding local, regional, and cable TV commercials and programs, the finest video and film productions, and online commercials, video and films.
The video has previously been recognized by MARCOM Awards, receiving a Gold Award from the international awards competition that recognizes outstanding creative achievement by marketing and communication professionals.
Produced for Ingalls Shipbuilding, the short video features many of the skilled craftsmen that build highly capable warships for the surface Navy fleet, U.S. Coast Guard, U.S. Marine Corps and foreign and commercial customers. The company is using the video as an attract loop in trade shows, recruitment fairs and community events.