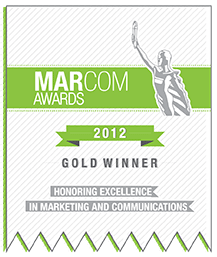 Filmshooter LLC has been recognized by the 2012 MARCOM Awards for the corporate video, Hard Stuff, Done Right. The video received a Gold Award from the international awards competition that recognizes outstanding creative achievement by marketing and communication professionals.
Produced for Ingalls Shipbuilding, the short video features many of the skilled craftsmen that build highly capable warships for the surface Navy fleet, U.S. Coast Guard, U.S. Marine Corps and foreign and commercial customers. The company is using the corporate video as an attract loop in trade shows, recruitment fairs and community events.
MARCOM Awards is administered by the Association of Marketing and Communication Professionals. Since 1995, AMCP competitions have averaged about 10,000 entries a year. The organization supports its members through grants and programs. AMCP is one of the oldest, largest and most respected creative organizations in the world.